Sprinter Van Flooring Options, A Professional Contractors Opinion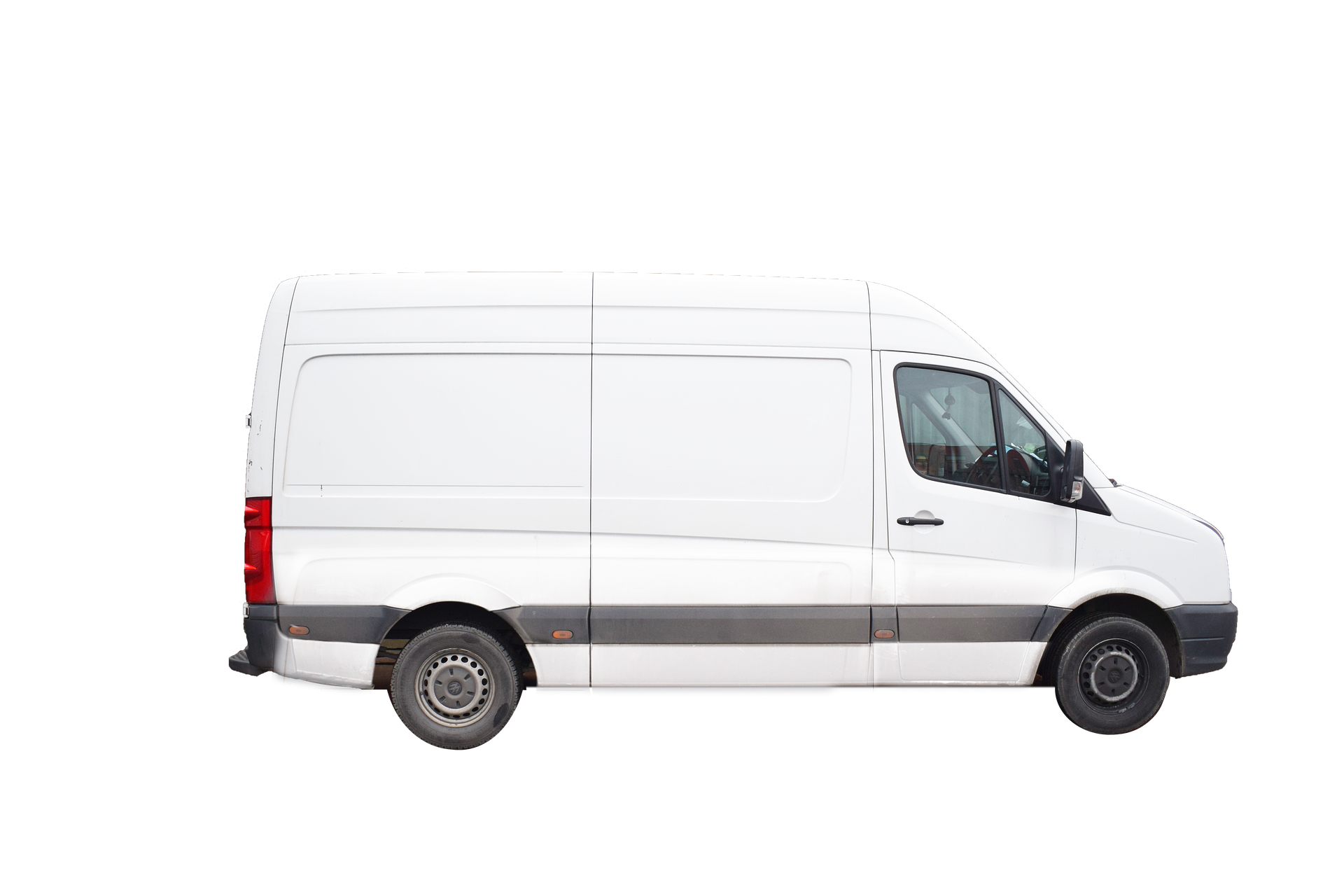 Sprinter Van Flooring Options
Professional Contractors Opinion
The original van conversion
After selling and installing all types of flooring in vans and R.V.'s since the eighties, I have come to realize what I consider to be the best and worst type of flooring to use in a van or R.V.  
I have noticed that a huge percentage of folks that are doing their own van conversions are installing flooring that I consider less than optional.
One huge point to consider, that I see most people miss, is this; The first time you put flooring in a van should be the only time you put flooring in a van. There are two reasons for that:
The second time you install the flooring in your van you will have a lot more to contend with. You will have to remove all of the existing flooring, which was probably installed before your cabinets and everything else. That means cutting around every item to remove the original flooring, which is a real pain. Now you must install all of your new flooring around all of these obstacles that weren't there on the first installation.
If you installed the first flooring to save money or time, it wasn't worth it. When you install your second flooring, assuming this time you are getting the right floor for your van, you must combine the cost of the first floor and the second floor to really have the amount spent on the flooring. At this point, it becomes abundantly clear that the first cheap flooring was a disastrous decision. 
So, I am going to list some of the choices and tell you why I wouldn't suggest using them in your van.
Carpet
Laminate
Vinyl planks
Real Wood
Carpet in a Van
This is probably the worst flooring choice you can make. Carpet is a cheap floor covering choice and is a temporary flooring at best. 
The carpet will require a vacuum and shampooing. 
It stays damp and wet, especially in humid areas.
It harbors unhealthy mold and bacteria.
It looks worse each passing month.
It off gasses flamalgahyde.
It gets dirty quickly.
Laminate Flooring in a Van
Laminate flooring has come a long way since it was originally created. In the beginning, it was not a really great product, but today you can find a good quality laminate floor that is waterproof and is actually a pretty good choice for a home or office. However, I don't like to install this in a van because :
It comes in many pieces, and each piece will have a gap that liquids can penetrate.

It has a tendency to chip on the corner of the planks.

It shrinks and expands with temperature changes.
It is a nightmare to remove with all of the interior items installed on top of it for the future floor.
Real Wood Flooring in a van.
If you are converting your own van, and it has a theme of recycled wood and stuff like that, then a old recycled wood floor may work for you as it may add the flair or look you are striving for. Having said that, a new wood floor will be something you will have to be very careful with. Your wood floor will scratch easier than other floors and is not waterproof. It is basically a floor that you always have to be careful with each step to make sure you don't ruin it. Also, a big pain to remove for the second flooring.
Vinyl planking in a van
Vinyl planking seems pointless to me for one big obvious reason; why would I want to put together dozens of pieces that will include many gaps that may get larger and also create many areas for dirt to settle to make cleaning more difficult than necessary. Installing a vinyl plank floor usually is done with a normal flooring adhesive, known as pressure-sensitive adhesive. This is meant for an interior installation, like a house or office, not a van. This adhesive will break down and fail over time because it cannot handle water damage or extreme temperatures. You have probably seen vinyl that curls at the edges, this is mostly due to the adhesive failing.
Best Flooring For Van Conversions
As you visit van conversion websites and forums you will notice a pattern, the most talked-about flooring for a van is a vinyl floor made by the company called, " Lonseal." Why is that? Let me tell you why:
Every product is suitable for commercial use.
The matte finish is second to none in its hardness and durability.
The easiest floor to clean and maintain.
It Will last thirty years in your van, easily.
It comes on a roll that is six ft. wide, this means your van floor will be one piece, without any seams or a seam sealer.
There is practically no waste because your van is 5'10' inches wide and the vinyl is six ft. wide.
The vinyl is installed with a two-part epoxy which is waterproof.
Lonseal vinyl is waterproof, unlike a residential vinyl flooring that has a lot of paper in it.
The patterns and styles are really unique and modern.
Although the general public may not be aware of this product for their sprinter van, the van conversion professionals are. we have many professional customers that will only install Lonseal vinyl in their conversions.
Mango Vans is Miami is one of the pros that insist on using Lonseal. 
Lonseal has many different styles for a van conversion that you can see here: 
https://ameriteakstore.com/collections/lonseal-vinyl-flooring-options-that-can-be-installed-in-specialty-vehicles
Here a just a few examples of some of their unique, high-quality offering:
Mahogany and Holly
LonZebra 
Lonstrand ( This pic doesn't do it justice, it looks like tree bark, check it out )
Loncoin 2
A van favorite, Lonplate 2
You are probably going to take your van in places where it is going to get the floor dirty, why not make life simple and go with the best flooring option for a van.
*Disclaimer
After selling all types of flooring for decades, the only flooring we offer now is the one we never get complaints on, " Lonseal Vinyl Flooring." Come see all of the options and offerings listed at the lowest prices on the internet at: 
https://ameriteakstore.com/collections/lonseal-vinyl-flooring-options-that-can-be-installed-in-specialty-vehicles
---
---